Integrate Web Content Management (WCM) and eCommerce platforms to unify brand story and purchase experience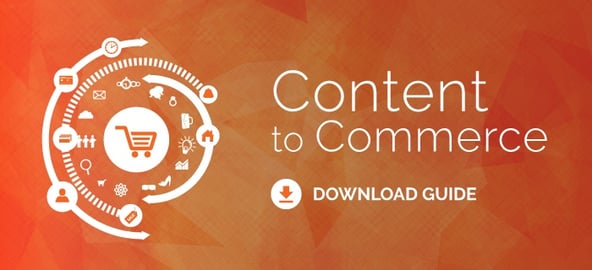 Many brands suffer from "two site" syndrome that results in a frustrating and fragmented customer experience. The operation of separate content and e-commerce silos force customers to jump between sections in the website during "explore" and "buy" phases.
For far too long, businesses have relied on a content management system (CMS) to romance the customer with brand and product stories, and on the commerce platform to optimize conversion and drive revenue. Unfortunately, these two systems operating independently result in a poorly integrated digital experience.
Time to Break Down Barriers
Digital experiences are no longer limited to catalog browsing, checkout, and customer self-services, such as order status tracking. Today, brands are defined by brand experiences, and the demand for omnichannel experiences has amplified. Customers expect a seamless browsing and shopping experience across the several touchpoints they use when engaging with your company. Brand marketers, e-commerce companies, financial services, and retailers cannot depend on smooth checkout process or great content alone to woo channel-hopping consumers.

Delivering unified and engaging content-rich interactions at every touchpoint and lifecycle stage calls for the integration of content and commerce platforms. Given the technologies involved, and because "content workflows" cut across multiple layers of the enterprise stack, even the best brands fumble in this journey. But those that successfully weave these two historically segregated worlds together will win customers' love and loyalty via rich, unified, and personalized omnichannel experiences.
---
Take a deeper dive. Download our Content to Commerce Guide and learn from the Fortune 500 brands that are winning at content and commerce integration.