Customer loyalty strategies are core to highly successful omnichannel experiences — those that don't just deliver against baseline customer expectations but proactively build value and loyalty into every facet of the complex, modern customer journey.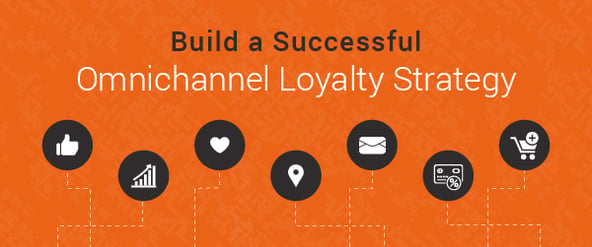 In today's brand-hopping economy, 68% of consumers are brand switchers. In fact, as a result of decreasing customer loyalty driven by poor customer service nearly $6 trillion of revenue is up for grabs. 89% of marketers are competing primarily on the basis of customer experience to increase customer loyalty, retention, and advocacy.
Better CX Correlates with Better Customer Loyalty and Revenue
Retailers can

double customer loyalty

by truly personalizing and contextualizing offers to individuals

Each 1% improvement in customer experience quality results in an additional $15M to $175M in annual revenues, according to a Forrester report
Rethinking Loyalty
In the face of evolving customer behaviors and attitudes, traditional loyalty programs designed around points and promotions are doomed to result in poor performing customer retention efforts, declining Customer Lifetime Value (CLV), low engagement, declining customer satisfaction or Net Promoter Scores (NPS).
Loyalty innovation requires thinking beyond rewards and points mechanism to capture critical customers insights and embedding them into each step of the CX design process. Given that consumers spend 85% of their mobile time on apps and spend 20x more time on apps than mobile web, the real value of mobile apps must NOT be undermined for cultivating true customer loyalty.
Nurturing loyalty calls for tapping into the voice of the customer to ultimately deliver personalized omnichannel experiences that win customers' long-term loyalty with ultra-relevance, contextual, and personalized experiences. The primary challenge to this approach is leveraging the vast amount of transactional data from a diverse and evolving set of channels through which customers are engaging. The benefits of omnichannel personalization are many, and delivering personalized omnichannel experience to the right customers at the right time seamlessly across channels requires:
Data aggregation across all touch points in real time to create a unified, complete view of the customer

Agnostic solutions that extend across existing tech infrastructure

Consistent customer experience across all channels while conducting experiments in targeting and offers

Closed-loop continuous learning and analytics

Customer loyalty guided by discounts and savings are purely transactional and miss out on opportunities to drive deeper engagement through emotional loyalty. This results in short-lived attachment with the brand.
True customer loyalty is the state of emotional loyalty that beats common consumer concerns over price, convenience, and habits and does not necessarily need loyalty cards, club cards, or routine promotions to keep them coming back or advocating your brand. To get to this matured state of loyalty, brands must consistently delight customers with engaging moments and positive emotional experiences. Incentivizing social actions, delivering location-based services, providing personalized content are just a few ways brands can create differentiated omnichannel moments that keep customers highly engaged and truly loyal.