From the tsunami of Pokémon Go, which made augmented reality mainstream overnight, to the explosion of chatbots taking orders for brands, large and small — 2016 proved to be more exciting and disruptive than the year before.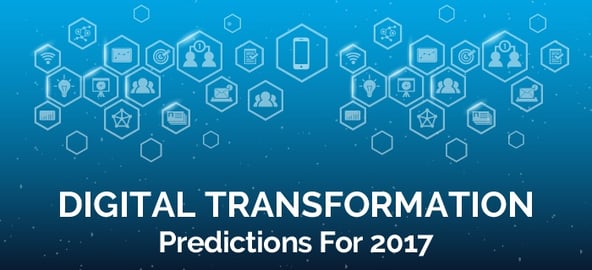 With the integration of digital technology into every aspect of business, digital transformation has become the key strategic thrust for most CEOs, CTOs, and CIOs. The global investment in digital transformation is expected to reach $2.2 trillion in 2019, almost 60% more than in 2016.
To size-up high stake opportunities for digital innovation, senior leaders from leading Fortune 500 companies like Walgreens, Toys"R"Us, KeyBank, Nationwide, and L'Oréal gathered at PhotonWorld 2016. Photon's CTO and co-founder, Mukund Balasubramanian's keynote at the exclusive event focused on the below 5 mega-trends and strategic technologies that every leadership team must be thinking about if they are to stay relevant in this newest era of computing.
The Digital Enterprise: Forcing Digital Speed on "Legacy" Enterprise Systems

Back and Front

—

is the

Back End as Important as the Front End?: big data and microservices for Omnichannel Touchpoints

Outcome-Oriented Digital Transformation: Are people Too Focused on the Technology and Missing the outcome?

Moving from a Project Organization to a Product Company: Time to rethink portfolio management processes

"Invisible" Conversational Interfaces: The future of your brand lies within consumer interaction points that are too numerous to count
Checkout Photon's top 5 predictions for 2017 to brace for the next critical shifts in omnichannel trends and the big tidal wave of digital disruption anticipated in the months ahead.
---

In the meantime, we're happy to take your meeting request to talk about what our predictions mean for your business and how to prioritize and respond to these emerging technology trends.