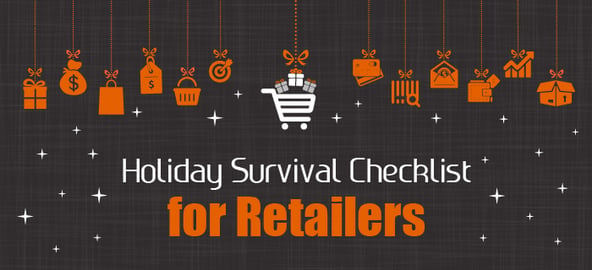 November 11, celebrated as Singles' Day in China, proved to be the world's biggest online shopping event with Alibaba alone raking in almost $18 billion in just a day! In the US, online shopping on Black Friday is forecasted to soar 11.3% YoY and pass the $3 billion mark for the first time, while Cyber Monday is all set be the largest revenue day of the holiday season, with an expected $3.36 billion in revenue. During the 2016 holidays, US retail e-commerce sales are predicted to jump to $94.71 billion, and digital sales are set to surpass 10% of total retail for the first time. And of course, the mobile phone will be the No. 1 platform for browsing.
Consumers are going to be in stores, online, on the web while in-store, and always on their mobile devices. Here's a 13-point checklist to help you tackle the retail rush and deliver a superior omnichannel customer experience.
Checklist
Ensure your mobile site, application loading, and in-app performance is fast and fluid (

30% of all online shopping purchases now happen on mobile phones

)

Use effective search indexing (make it easy for Google to crawl your entire site)

Make password authentication a frictionless experience

Add local or near-me search features to your app —

50% of consumers

who conduct a local search on their smartphone visit a store within a day, and 18% of those searches lead to a purchase

Optimize your application architecture

S

urface related products at the opportune moment

Show local availability of products —

6 in 10

Internet users check whether a product is available in a local store before visiting a store

Become cloud-ready, and move beyond web architecture to "connected" architecture

Shoppers will be on all channels, so optimize your websites and mobile capabilities —

6 in 10

Internet users start shopping on one device but continue or finish on a different one

Show in-store availability on product pages

Leverage data to build seamless commerce experiences

Offer shoppable content. Example:

Burberry's instantly-shoppable runway collection

, Pinterest's buyable pins, shoppable videos on YouTube,

Instagram's shoppable photo tags

,

Net-A-Porter's shoppable content,

SnapChat's shoppable ads,

and call-to-action buttons on Facebook for ordering food or booking tickets)

Simplify and speed-up checkout —

give the shopper the ability to purchase right away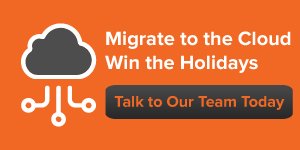 Lastly, discovering that your site is down or incredibly slow during the peak sales days can spell disaster: business disruption, lost sales, upset customers, helpless eCommerce department, and brand damage. Boost business performance by mitigating site breakdown risks that hurt your bottom line and brand. Migrate to the cloud before the holiday season.