Lean Software Development, a pro-lean culture emerging from within the Agile community, is an equally radical shift as the transition from Waterfall to Agile Development model. Seeking incremental waste reduction and value enhancement, the Lean methodology applies principles of lean manufacturing to optimize the whole IT value stream, and create desired outcomes: improved time to market, efficiency, quality, and most importantly developer engagement.
The Lean continuous-improvement methodology is an automation first approach towards building, testing, deployment and requires significant buy-in from senior management in terms of being even more change-friendly than agile and accepting failure and limiting the "blast radius" of possible mistakes. When done right, the improvements in employee engagement and efficiency can significantly boost the bottom line. Among the key Agile issues addressed by Lean Development are Agile's lack of strictness in practitioner's approach, which often results in lack of predictability, having a scalable model, overwork resulting in decreased employee satisfaction and engagement (waiting on a Product Owner to make a decision, for example) and decreased quality of work product. Quoting co-founder and CTO of Photon, Mukund Balasubramanian: "Lean Development addresses these issues by fully empowering a team but limiting the team size, mandatory co-location in a single room and continuous delivery to guarantee quality." We, at Photon, firmly believe that Agile has outlived its usefulness and have moved more than 40% of our Development into Lean Development.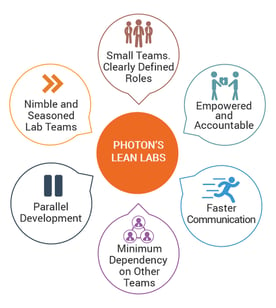 Photon's Lean Labs are Structured for Customer Success
Lean Labs have about 8-14 people, with all roles being represented

Lean Lab is empowered to make development decisions and held accountable for timely and quality delivery

Minimum dependency on other teams since required expertise is available within—leading to lesser handoffs and higher throughput

Simple and faster communication through single point of contact for each Lab

Seasoned Lab teams can move quickly and easily from project to project without the hassle of ramping up and ramping down

Parallel Development—breaking business initiatives into smallest possible units and assigning it to Labs reduces the time taken from Design to Launch
Waterfall vs. Agile vs. Lean: Comparing Software Development Methodologies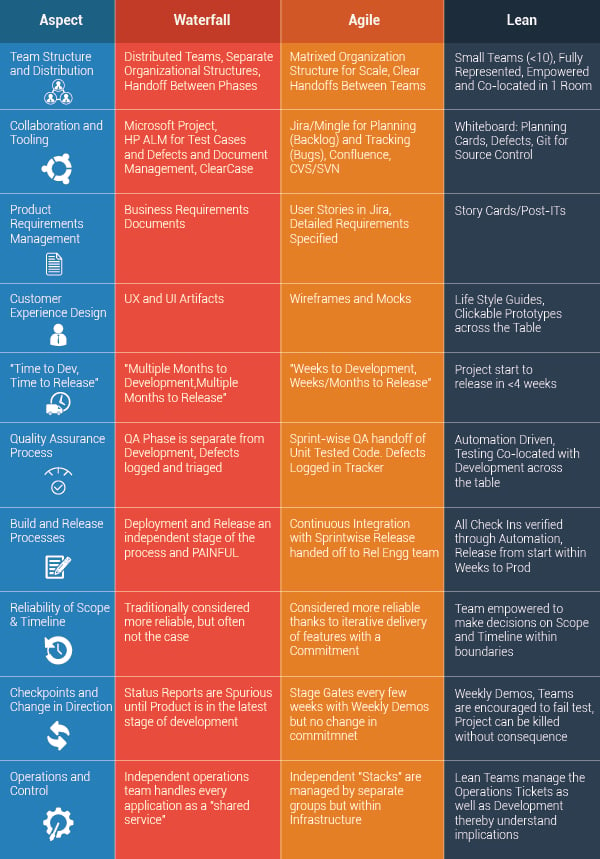 Want to learn more on Photon's point of view on the topic? This Forbes article could be helpful.
To explore Lean Development further or discuss how it can improve quality and productivity, reduce
costs or speed up your innovation track, kindly get in touch.