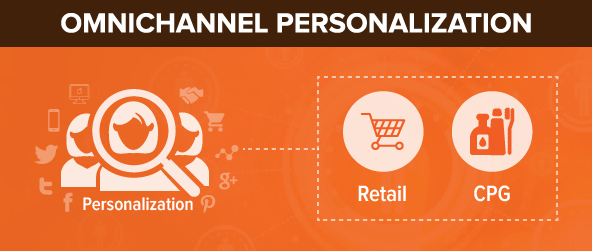 Omnichannel personalization is key to winning intent-rich moments in the customer journey and cultivating brand loyalty.
In a channel-hopping, brand-shifting economy, customer loyalty is the direct outcome of a deep, thoughtful customer experience strategy. Retailers that truly personalize and contextualize offers to individuals can drive more than 2 times improvement in customer loyalty, according to IDC. Personalization technologies make lasting customer loyalty possible through unique and valuable customer experiences powered by a deep understanding of customer needs and motivations.
For example: combining situational data such as device, channel, time of day, location with historical or immediate POS data, purchase history, and social listening or sentiment analysis helps in unraveling what's truly going through customers' minds.
Leveraging powerful tools like predictive analytics and machine learning, actionable insights can be gained to:
Fuel personalized omnichannel experiences that exceed expectations

Create relevant cross-sell/upsell opportunities

Delight customers with immediacy or convenience in their moments of need

Keep them happy and emotionally connected to foster true loyalty, decrease churn, lift customer lifetime value, and influence more customers via advocacy
Customers crave personalization, and the secret to personalization is actionable customer insights. Check out below how an upmarket brand got down to understanding individual needs to connect the dots between channels and deliver high-touch, personalized omnichannel experiences that resulted in a purchase.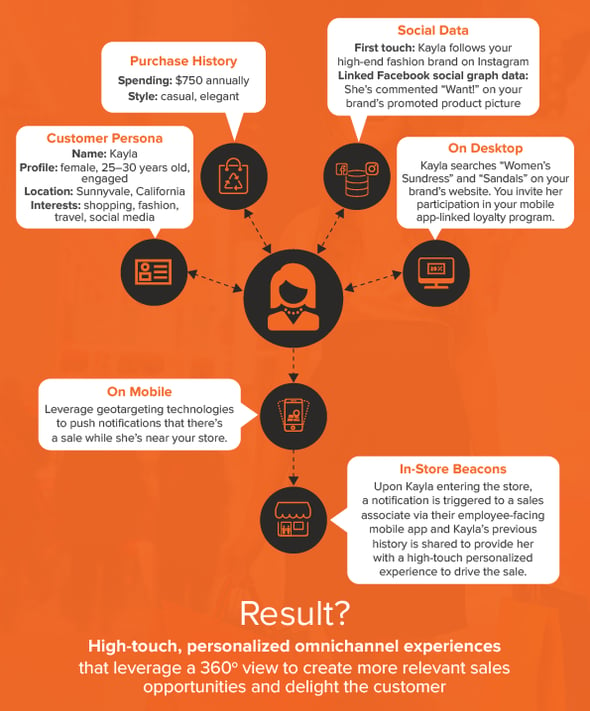 Department stores, restaurants, grocery stores, and apparel and beauty brands are discovering new ways to make business personal, making retail the biggest adopter of personalization strategies.

Brands that are moments-ready reap tangible benefits of personalization and mobile investments. Early adopters are gaining ground by making the shopping experience more immediate and channel-agnostic.
All of these newer technologies are aimed at creating immersive personalized experiences that increase lifetime value (LTV), average order value (AOV), customer marketing ROI, and customer loyalty.
---
Learn more about omnichannel personalization and the advanced
personalization tactics of the most innovative Fortune 500 retail and consumer goods companies
. Download the guide below.