By Subrah Iyar, Co-founder and CEO, Moxtra and Srinivas Balasubramanian, Co-founder and CEO, Photon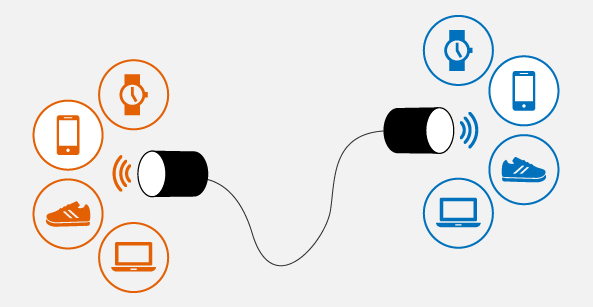 There are differing opinions in the community on how a business should go about effecting its digital transformation but there is complete consensus on one essential element of that effort – the need to deliver personalized engagement for the customer. Context-sensitive engagement is widely acknowledged to be a critical element, if not the cornerstone, of digital strategy. Such engagement increases the business's mindshare, brand relevance and conversion to commerce with the consumer.

Ranking high among the factors that determine the degree of personalized engagement is the ability of the user, while in the business's digital presence, to communicate effortlessly both with the business representative or "associate" and with his/her personal network.

Rich multi-media communication allowing sharing of images from the business's site or app augmented by the user's voice, video and personal images strengthen brand affinity both with the user and with the extended personal network the user invites to the interaction.

Photon and Moxtra are partnering to bring rich multimedia communication to businesses. Photon has proven itself as a trusted partner to Fortune 100 companies in their digital and omni-channel efforts starting with design and build of the consumer-facing mobile app and responsive sites. Photon delivers innovation by bringing in leading-edge technology from third party companies to Photon Labs and developing ways to apply such technology to meet the business's digital needs.

Moxtra's founding team, also the founding team of WebEx, brings the deep experience in collaboration gained from decade-long work developing and deploying WebEx at businesses the world over. Moxtra provides cloud-based, multi-layered, embeddable APIs and SDKs that make it easy to build multimedia communication & collaboration into any mobile or web app.

View this demo to see the rich, immersive, multi-media communication & collaboration experience that this partnership can help businesses attain with their customers. The demo showcases the value of real-time communication between the customer and his/her social network through embedding of Moxtra capability in Photon-developed digital presences as well as between the customer and the business representative through the Photon-developed associate-facing mobile app.

This light-weight effort to embed the collaborative experience in your app allows your business to experiment and expand the use of rich communication across all your digital touchpoints with the customer resulting in increased levels of customer engagement with your brand. Additionally and significantly, the metadata around the interactions between your associates and the customer as well as between the customer and his/her social network are available to the business thereby improving decision making through better understanding and analytics.

Give us a shout if you want to know how we can help you engage better with your community through easily embeddable collaboration technology.