Ransomware, denial-of-service attacks, jailbreak, zero-day attacks, man-in-the-middle attacks, headless worms, ghostware. The language of cyber attacks can incite fear — which seems appropriate given that it is costing businesses between $400 and $500 billion a year.
Here are the top five reasons why omnichannel security must be your priority: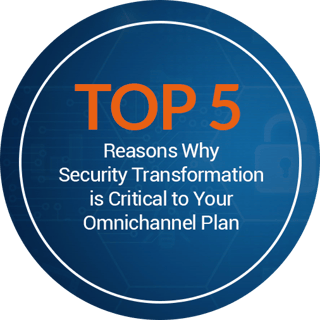 As businesses rush to build omnichannel capabilities they widen the attack surface, introduce new risks and vulnerabilities by exposing


sensitive corporate and customer data via websites, mobile apps, mobile wallets, digital payments, wearables, kiosks, in-store, social, mobile, cloud, IoT,

big data analytics

, partners, and suppliers.

Currently, most enterprises use legacy, perimeter-based security models, but because today's perimeter-less network is hugely more complex to navigate, the historical 'block and protect' security strategy is outdated.

By 2018, according to Gartner, one quarter of all corporate data traffic will flow directly from mobile devices to the cloud, bypassing enterprise security controls.

Given the risks to mobile security can rapidly escalate because of the volume of users and potential access points,

mobile channels are untenable without a robust security strategy.

Convergence of multiple technology innovations, the speed of innovation and integration makes the security landscape increasingly complex. Meanwhile, the growing use of cloud-based services amplifies the risks. Each channel comes with its own set of security parameters for service calls, weaknesses, requirements, and bottlenecks, hence the need for smarter tools to

prevent, discover, and remedy the attacks

.

Omnichannel success

demands that security leaders balance two conflicting goals: limiting risk exposures and creating a digital environment that is conducive to continuous innovation, market expansion, and 3rd party partners. Unfortunately, single security solution is not viable because that detracts customer experience.
It's time to put cyber security at the heart of your business.
Learn how by downloading the CIO's Guide to Cybersecurity.