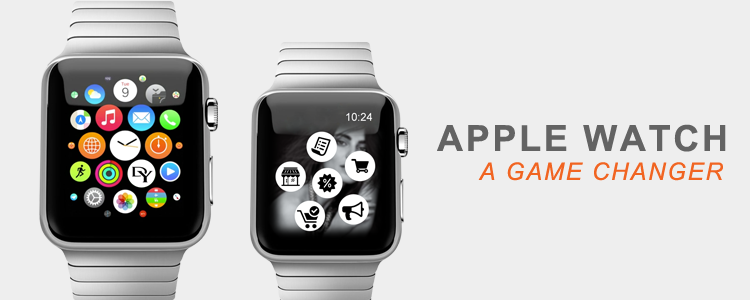 At the time of the launch of Apple Watch, Photon's CTO had predicted in the blog that the Apple Watch will be a game changer for the wearables category, just as the iPhone was for mobile phones. Now there are 4 more industry data points that reinforce our prognosis.
1. ABI Research
According to the report in the first 65 days of its availability, 2.3 million units of the Apple Watch were sold and a whopping 2.8 million were shipped at an average selling price of $475.00. That amounts to over $1 billion in revenue. $1 billion in business in less than a quarter is no mean feat for a single product. Compare that with Microsoft Surface's $888 million in sales for Q4 after having been launched in October 2012. Apple Watch is also off to a faster start than even the incredibly popular first iPhone, which took 74 days or roughly 10 weeks to sell a million units.
2. App Annie's latest report, 'Insights Into App Engagement: Q1 2015—How (And How Much) Users Use Their App'
While this report is on the Android platform and offers insight into how Android owners use their phones, what it shows is clearly good news for Apple Watch. Most usage is tied up in communication and social apps, two categories for which Apple Watch is perfectly positioned.
3. Microsoft adds two more apps for the Apple Watch
Microsoft, which was already a strong supporter of the Apple Watch, recently added 2 more apps for the Apple Watch ­­— the Microsoft Translator and Microsoft Outlook. With Translator all one has to do is speak into one's Watch and have access to translations in 50 different languages. Outlook for Apple Watch constructs itself on the application's existing rich push notifications to provide users a feature-filled e-mail client built for the smartwatch. Main features include preview versions of unread messages in users' inboxes with option to reply, archive, delete, flag, mark as read and schedule messages to reappear later.
4. IDC Report on Worldwide Quarterly Wearable Device Tracker
Quite unsurprisingly, as per this latest IDC Report on the wearables market, Apple now claims the second largest market share in the smart wearable segment and finds itself within striking distance of the established market leader, Fitbit.
Top Five Wearables Vendors, Shipments, Market Share & YOY Growth, Q2 2015 (Units in Millions)

*Source: IDC Worldwide Quarterly Wearable Device Tracker, August 27, 2015
The gap will close sooner or later, and 3 things could play a crucial role here.
Apple Watch has only reached 16 geographic locations and just begun forging partnerships with third party retailers. Once fully developed, it will yield huge dividends in terms of sales.
Fitbit is a basic wearable as compared to the Apple Watch, and the basic wearable category's share is likely to dwindle in the coming years, leaving Apple poised to become the next market leader for all wearables.
The expanding app ecosystem makes Apple Watch a much more versatile wearable. We hear that Apple Watch is already getting some major new changes thanks to Watch OS 2, coming later this year. Crucially, the new OS will allow for truly native third-party Watch apps.
In our original blog, we pointed out the importance of taking action in this rapidly developing world of multiple touch points through which customers experience your brand. Based on our experience and expertise at developing several early Apple Watch apps for large brands, we suggest you view this video on key design topics to tackle as you develop your Apple Watch strategy.