By Srinivas Balasubramanian, Founder and CEO, Photon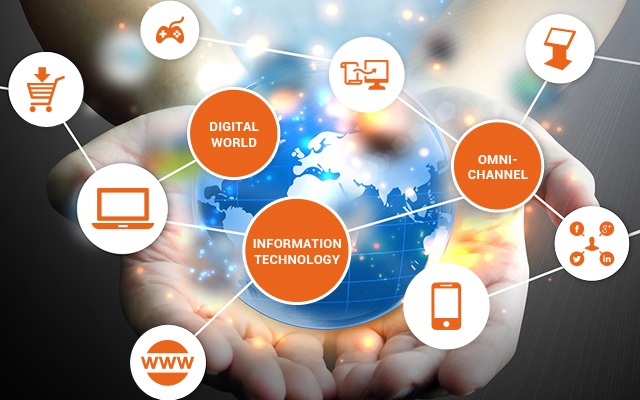 For over a quarter of a century, John Chambers perfected his Sermon on the Mount style keynotes combining his old-world oratory skills with new-age technique of pacing through aisles and interacting with the audience with a bevy of high-tech video gear and teleprompters in tow while outsized digital screens flip through in dizzying sequence snazzy PowerPoint slides with trillion dollar bar charts.
On June 8th, the departing CEO of Cisco and henceforth to be its Executive Chairman, outdid himself. He delivered his last keynote as Cisco CEO. After the initial formalities of an emotional introduction as the last keynote by the long-standing CEO were dispensed with, John Chambers got down to brass tacks. He spoke about the digital economy and proclaimed Armageddon is here.
He promptly announced to the audience that 40% of the companies they represent will be dead in ten years.
Among the quotes from his speech, some shopworn clichés and some worthy of analysis and deep introspection by business leaders:
"Go digital or die"
"40% of businesses will die within ten years"
"90% of CEOs believe they have to become a digital company"
"70% of the businesses will attempt to go digital but only 30% will succeed." He did not elaborate; so we don't have his answers to all the questions that rise up in your mind and mine when thinking about this statement in combination with the prior two
"Speed of transformation" is what will separate winners from others
"Disrupt or be disrupted"
"Fast IT is the foundation of the future"
And the one I like best
"Information technology no longer just enables your business strategy, it is your business strategy"
For us at Photon, these are not newfound revelations or some future concepts but what we have been getting our hands dirty with for the past decade, every waking minute of it. Photon and our customers, in whose omni-channel and digital transformation journeys we have been a fellow traveler, appreciate that Mr. Chambers puts such businesses in the 60% who will thrive.
Given that a famous personality like John Chambers is using his bully pulpit and mega horn to say what Photon wants said and likes to hear said, you'd wonder why we have any quarrels at all with what he says.
It's just that we believe that the 40% still has a chance. Take retail industry for example. I see Amazon written up as a foregone conclusion as the last man standing with a wasteland of retailers around them. Most people who read Benedict Evans' seminal analysis of Amazon's business model walk away thinking exactly that and miss a telling statistic in there – Amazon has 1% of US retail market by value. 99% is up for grabs!
Retailers can take action from a place of self-assurance instead of panic. Multiple options exist for digital transformation and omni-channel execution from placing small, intelligent bets in certain solutions to comprehensive re-architecture.
Multiple options exist for where to start to secure quick wins - innovative mobile apps, responsive sites, better integration of content silos among one another and with commerce, visual search, innovation in digital product offerings through Apple Watch and other wearables and through iBeacons and other IoT devices, superior engagement through better collaboration tools, more empowerment of the sales people through powerful associate-facing applications.
Options abound. Our customers have worked with us successfully on specific options and comprehensive framework redo. And they are winning in the marketplace.
And so we say, "Mr. Chambers, we agree with you on the 60% but we think it's too early to write off the 40%."