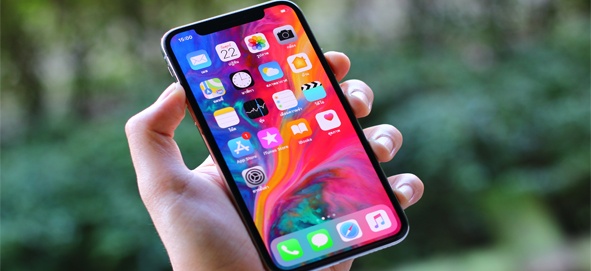 Artificial Intelligence and AR technologies are slowly gaining adoption and becoming fundamental capabilities that are changing the way people connect with information, experiences, and each other. Today, businesses around the world are fast learning to use new AI technologies—everything from chatbots to neural networks—to create hyper-personalized experiences, intelligent products, and smarter business functions.
To keep up with these trends, Apple held a special event on September 12 and unveiled three new iPhones—iPhone XS, iPhone XS Max, and iPhone XR—and the Apple Watch 4. Below is a recap on how Apple is setting the foundation to power radically new immersive experiences with AI, Machine Learning, and Augmented Reality.
Apple Takes Immersive Experiences to the Next Level at its Apple Event 2018
Video source - Apple(Youtube)
A12 Bionic Chip: This miniaturization breakthrough with a next-generation "neural engine" uses advanced, real-time machine learning to transform the way users experience photos, gaming, augmented reality experiences, and more. The chip's neural engine gives the latest iPhone models a super smart brain structure with circuits tuned to accelerate artificial neural networks, which are very good at image and speech processing. With the power of the A12 Bionic Chip, Apple is opening up its neural engine to Core Machine Learning capabilities and powering app launch speeds that are 30% percent faster. This chip is a significant part of Apple's push into AI.
The A12 Bionic Chip analyzes and processes user data within the iPhone itself. It reduces the time taken for data to travel into cloud platforms, thus enabling new iPhones to provide faster customer experiences. Leading tech companies such as Google, Microsoft, and Intel are already using the power of neural networks to create more powerful cloud hardware. For example, Google has developed Cloud Tensor Processing Units (or TPUs), the custom chips based upon the efficiency of Machine Learning Algorithms to recognize speech or images.
Apple Watch Series 4: With advanced features such as Accelerometer and Gyroscope, Apple Watch Series 4 can now recognize when a user falls to the ground. Through Electrical Heart Sensors, Apple Watch has the capability to detect heart rates and provide an electrocardiogram (ECG)—the first over-the-counter consumer device to do so.
Augmented Reality and the HomeCourt AR App Demo: The new version of neural networks is built for advanced machine learning in everything, from photography to augmented realities. Apple's innovation in the A12 chip allows iPhones to complete five trillion operations per second (compared to only 600 billion in the A11). This enables iPhones with new immersive capabilities, such as faster detection for ARKit and new features that use real-time machine learning. As an example, Apple demonstrated the new AR-powered Homecourt App, which recognizes and responds to objects in the physical world more efficiently to power real-time statistics on a basketball player's number of shots made, his release times, trajectory, and kinematics. This will usher in new services and analytics to track performance of events in ways never before possible.
Image Recognition and Advanced FaceID: Apple's secure facial authentication system is now even faster and more accurate. The TrueDepth Camera System uses depth-sensing technology and 3D mapping that go far beyond the capabilities of two-dimensional facial scanners and enable users to unlock their iPhones, gain secure access to apps, and use many more features with a simple glance.
"Leveraging data analytics platforms—driven by cutting-edge machine learning algorithms—allows for predictive and prescriptive insights, which not only reveal how customer expectations will change in the future but also recommend paths companies should take to keep pace with this change."

-Mukund Balasubramanian, CTO, Photon
As Apple continues to advance with the maturation of AI and AR technologies, new customer experiences and digital products will surface. At Photon, we are already powering cutting-edge AI-powered technologies (Mobile, Voice, Car and Desktop), developing innovative AR experiences, and delivering omnichannel personalized solutions for Fortune 100 global brands. We have extensive experience, across key consumer verticals, through the work we do for our global clients and because of this, we help shape the way people shop, bank, travel, and engage with brands on their mobile devices.
---
Connect with us to learn how these new Apple features will impact your digital experiences and the benefits that AI and AR technologies may have on your digital transformation journey.
If you want to learn and discuss bleeding-edge business practices that are moving digital beyond the transformation, then come to PhotonWorld 2018, our invitation-only event for senior digital executives. Click here to request your invite for PhotonWorld 2018.
---
References - Extremetech, Venturebeat, Wired, Zdnet, Healthcare IT news, Apple