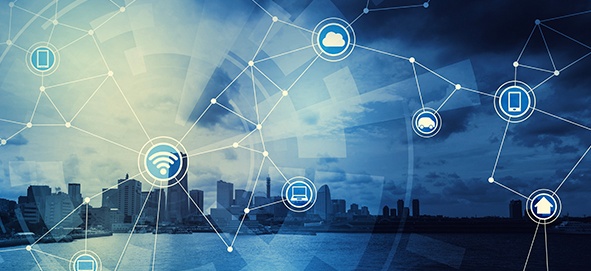 Digital transformation happens everywhere and is imperative for all businesses. Digital has emerged as the driving force behind what is possible, connecting the enterprise with customers like never before. It is reshaping human lives and is constantly redefining the way customers interact with businesses. The risk of digital disrupting business process is serious. It is an ideal time for enterprises to adapt digital at the core of their business processes and embrace mobile-first, cloud-first and AI-first approaches to deliver new standards of digital experiences.
As noted by our CTO, Mukund Balasubramanian, "The digital revolution ahead is about empowering new ways of human + machine interactions and delivering compelling personalized experiences." It makes inevitable for enterprises to rethink how they do business and interact with their customers in the digital era, in which change happens at lightning-fast speeds.
Read our Infographic to learn how digital continues to disrupt business processes:
---

---
Read our blog, " Six Reasons Why Digital Transformation is Inevitable in 2018 " and explore latest digital trends redefining customer experiences across the globe.
We also invite you to download our " Global Digital Vision 2018 " and consider the message-"Integrate digital at the core of your business." This new report envisions the future of digital transformation and provides you with a key technology perspective to bring the latest digital strategies to the core of your digital business transformation journey.