By Srinivas Balasubramanian, Co-founder and CEO, Photon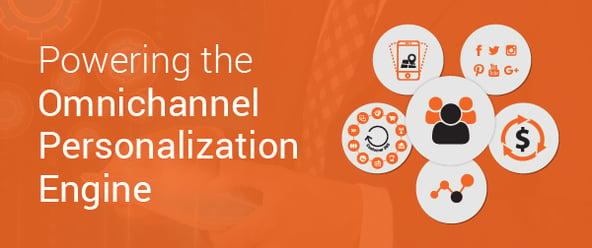 Most companies fail in matching the experiences they deliver with what their customers expect. And that's off-putting. But given the benefits of omnichannel personalization, it's worth trying to learn from the few Fortune 500 brands who've got their personalization tactics right.
Modern enterprises leverage big data to build a 360° view of the customer to uncover customer insights, reveal consumer sentiments, and predict outcomes. Layer that with a mobile-first approach and you have the ability to deliver personalized experiences in your customer's moment of need across online and offline touchpoints.
The complexity becomes more interesting as you plan for specific customer outcomes.
Big Data and Analytics Drive Actionable Insights
Simple rules-based recommendations, segmentation, and targeting don't cut it for the next-generation experiences that consumers have come to expect. Delivering deep personalization across journeys and touchpoints goes beyond transaction histories. Savvy businesses collect data like mobile location, social sentiment, clickstream data, processing through machine learning algorithms to provide predictive and prescriptive analysis and deep, real-time consumer insights. Leveraging these insights, businesses can move faster to enable strategies that were unimaginable a few years ago, such as:
Managing retailer inventory based on customer demographic behaviors
Building customer models that mix sales history with psychographics in order to improve conversion rates in a recommendation engine
To leverage data pipelines and improve customer personalization, over 50% of developer teams will embed cognitive services into their apps (versus 1% today), providing U.S. enterprises over $60 billion in annual savings by 2020, reports IDC. For example, emotion recognition from images or videos is just one way that cognitive services can help to personalize experiences in a scalable, automated way.
A 360° View of Customer
Understanding your customer is the first step to creating the right customer experiences. A 360° view means having a complete perspective of customers by aggregating data from the various touchpoints that a customer may use to engage a company to purchase products, gather information, or get support. This calls for integrating disparate and siloed customer data from backend applications like CRM and ERP with data from merchandising systems, activity logs, POS systems to name a few. Extracting and analyzing this data is crucial to developing deep insights like vivid buyer personas and predictive consumer behavior. This analysis adds intelligence to your sales and marketing and also forms the solid bedrock for building integrated personalized interactions and customer loyalty.
For example: a 360° view of its customers equips a retailer's frontline employees with the exact situation and needs of the customer, enabling them to provide customers with better customer service, quick solutions, relevant offerings, and a guided path to making a purchase. When the customer connects to their website or mobile app, s/he finds the same targeted 1:1 personalized experience.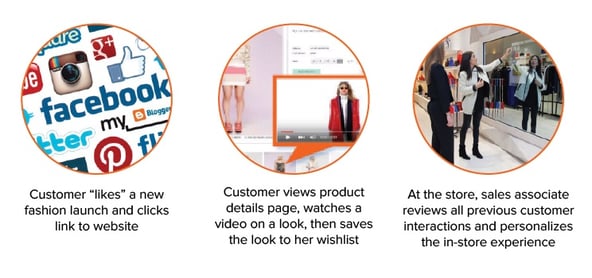 Mobile: The Silver Bullet for Personalization Success
The customer journey begins with search. With more Google searches happening on mobile devices than desktop computers, mobile is quickly becoming consumers' go-to technology. At least 30% of all online shopping purchases occur on mobile phones, and 82% of smartphone users research on their phones before making purchases while in the store. With more and more consumers turning to mobile first in their moments of need, mobile promises to engage audiences at any time, and at any place.
In fact, mobile now makes up 88% of all "near me" searches, Google reports. 50% of consumers who conduct a local search on their smartphone visit a store within a day, and 18% of those searches lead to a purchase. Mobile has fractured the consumer journey into micro moments. Consumers now research, shop, locate, transact, socialize, make decisions, and experience brands in mobile moments.
Mobile is no longer a standalone channel. It is a critical strategic tool that is core to the whole customer experience. Fully integrating mobile across the customer lifecycle and backend systems is crucial to achieving the customer experience transformation that outperforms the competition. It provides unprecedented customer convenience and raises satisfaction via personalized experiences across channels. For example, location, time, or in-app data from mobile engagement can be layered with insights on purchase intent gleaned from other channels to anticipate customer needs and personalize online or offline experiences. In fact, according to a Forrester report, 70% of companies are beginning to transform their businesses in this way urged by mobile.
To win the personalization game, learn from the tactics of the smartest Fortune 500 brands in the Omnichannel Personalization Guide.