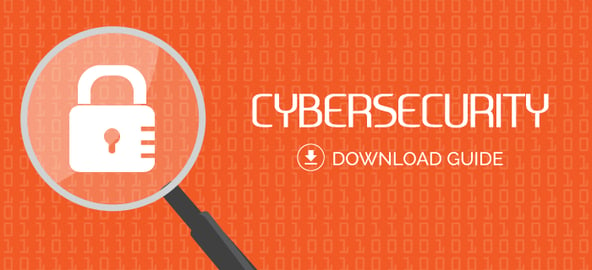 Everyone wants to get the omnichannel customer experience right. That includes the right availability, performance, and scalability too. But earlier this year, the Panama Papers data breach taught us something crucial: Failing to secure that digital experience for your consumers can result in something much worse than Twitter shame. You could be looking at reputation damage, proprietary data loss, financial loss, and lawsuits.
Delivering superior user experiences with an omnichannel approach can create a negative impact on security. Attackers are taking advantage of the explosive growth of mobile, the cloud, the IoT, social media, and the blurring perimeter of UX. This revolution in technology has given criminals new attack surfaces to exploit. This means that traditional security approaches are becoming increasingly inefficient at mitigating omnichannel security threats. What can YOU do to turn this around without trading off the user experience that helps you remain competitive?
Here are some real-world cybersecurity lessons from leading Fortune 500 omnichannel companies who are turning security threats into opportunities, partnering with us:
A leading Fortune 500 omnichannel retailer was facing data breaches during the holiday season, which were slowing its business. The lack of application security strategy—haphazard input validation, weak authentication, compliance violations, and a lack of API security—made it difficult to manage its cybersecurity. Photon's solution replaced 10,000+ lines of code scattered across multiple projects with about 80 lines of code.




Photon helped create a roadmap for the development of Unified Security Architecture. The retailer adopted Photon's new security design and implementing organization-wide guidelines with mandatory training for their developers.

A Fortune 500 investment bank wanted to give its large employee base the ability to access 1,600+ data services hosted in its private cloud by its different business units seamlessly. This required federation across its multiple businesses, desktop-based single sign-on (SSO), seamless propagation of identities, and cloud-based access control.




With our solution, the bank's employees were able to access all data services seamlessly from their desktops without even having to login once. Access was strictly controlled as per the roles and privileges of the employee.

A Fortune 100 networking leader was developing a new state-of-the-art learning management solution to be used by thousands of schools. The system was to be used by different types of users—students, teachers, principals, across different schools—with each user having his/her own space and privileges.




With Photon's help, the networking leader was able to ensure secure and controlled access to shared resources by all user types. Also, new users could be easily provisioned in a single-step process.

During the holiday season, a Fortune 500 retail giant faced a challenge. At peak load, their website was attacked, making the site slow and unresponsive. Thousands of users moved to competitive sites and the retailer lost a sizeable chunk of business at the worst possible time.




To combat security attacks, they enlisted Photon to devise a solution to provide automatic threat alerts to the CIO and business stakeholders of the business in real time. The new system enabled its team to implement remediation plans at the very first sign of a new threat.
Security risks, inherent in the omnichannel world, can be your chance to turn security into a key differentiator without trading in the user experience your consumers expect. Take advantage of our compilation of the Top 5 Reasons Why Security Transformation is Critical to Your Omnichannel Plan to understand the security flaws you can confront head on.
---
To get more help on the topic, get the CIO's Guide to Cybersecurity for Retail and CIO's Guide to Cybersecurity for Financial Services.
---
Want to explore Photon's Security as a Service (SecSaaS) and Bulwark, our one-of-a-kind enterprise security product? Contact Us